Offer hope to your chronic stroke survivors
Up to 60% of survivors suffer from persistent upper limb impairment at six months following stroke
The Vivistim System pairs Vagus Nerve Stimulation (VNS) with upper limb rehabilitation therapy, providing 2-3 times the improvement in arm and hand function compared to therapy alone. 1
Improvements in impairment, function and quality of life
Arm and hand improvements
Efficacy in survivors up to 10 years post-stroke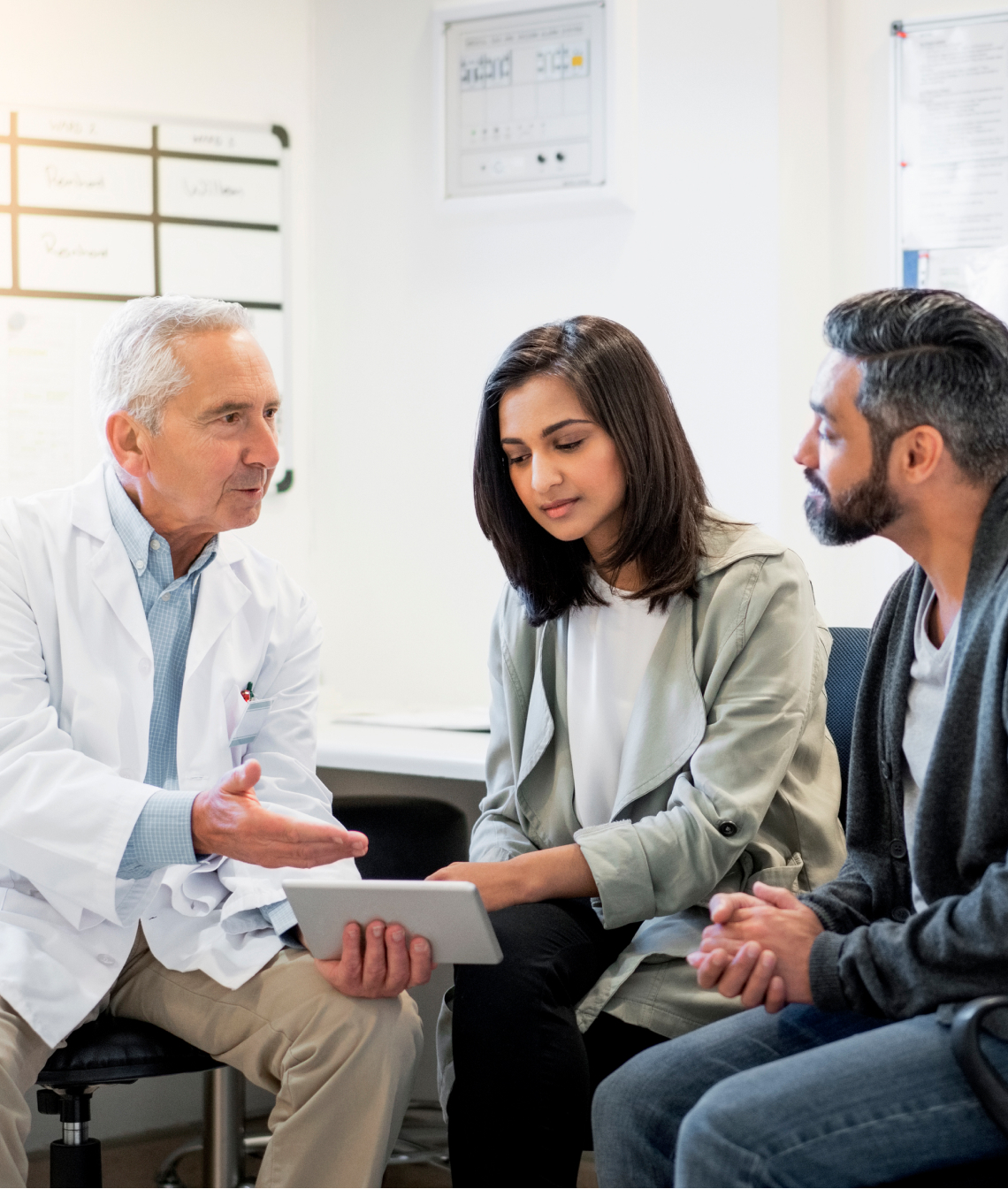 2-3 times the improvement in arm & hand function1
98% patient satisfaction2
65% of subjects saw clinically meaningful improvement in ADLs2
Plasticity Inducing Neurostimulation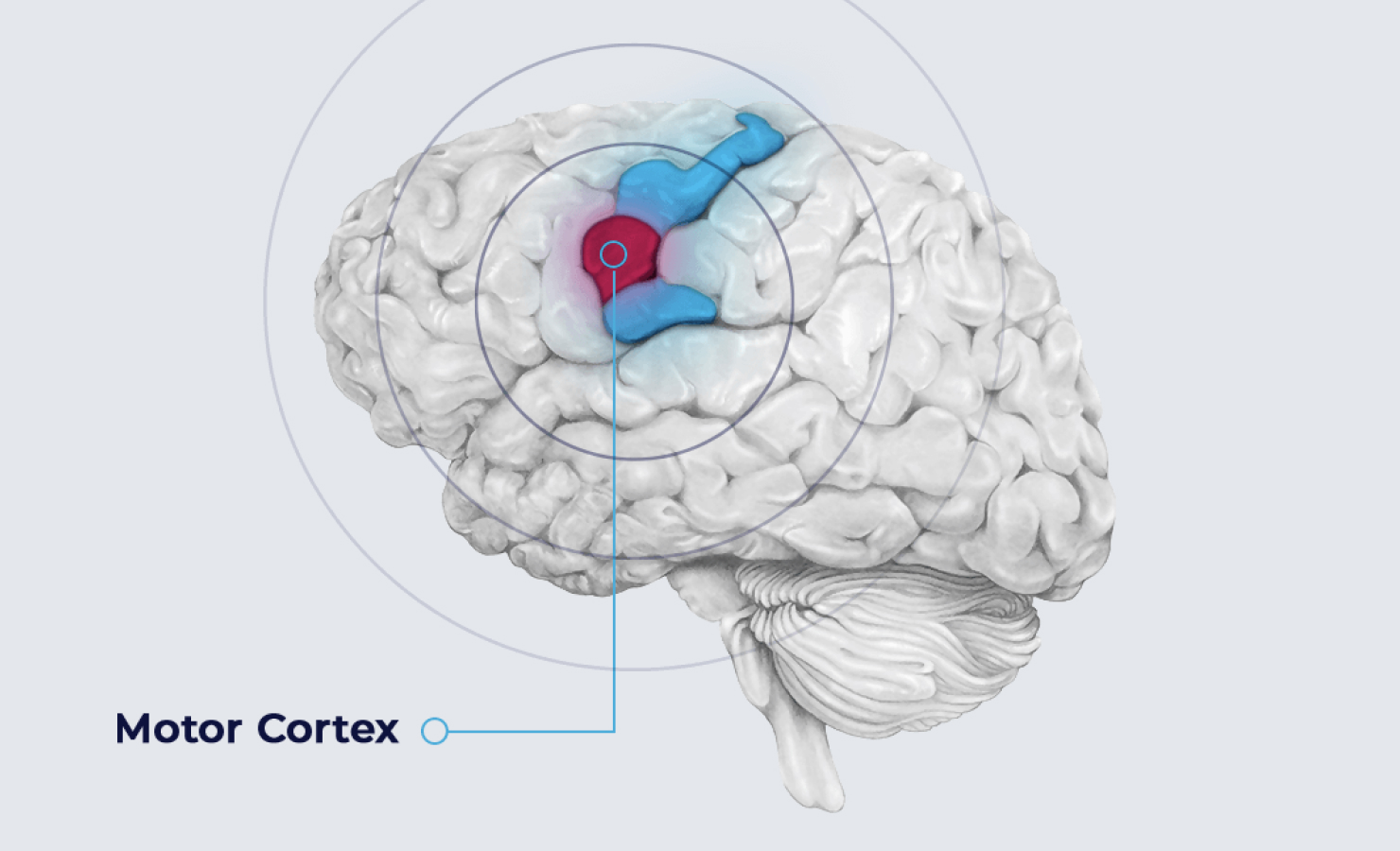 Stimulation of the vagus nerve releases neuromodulators Norepinephrine, Acetylcholine, and Serotonin.3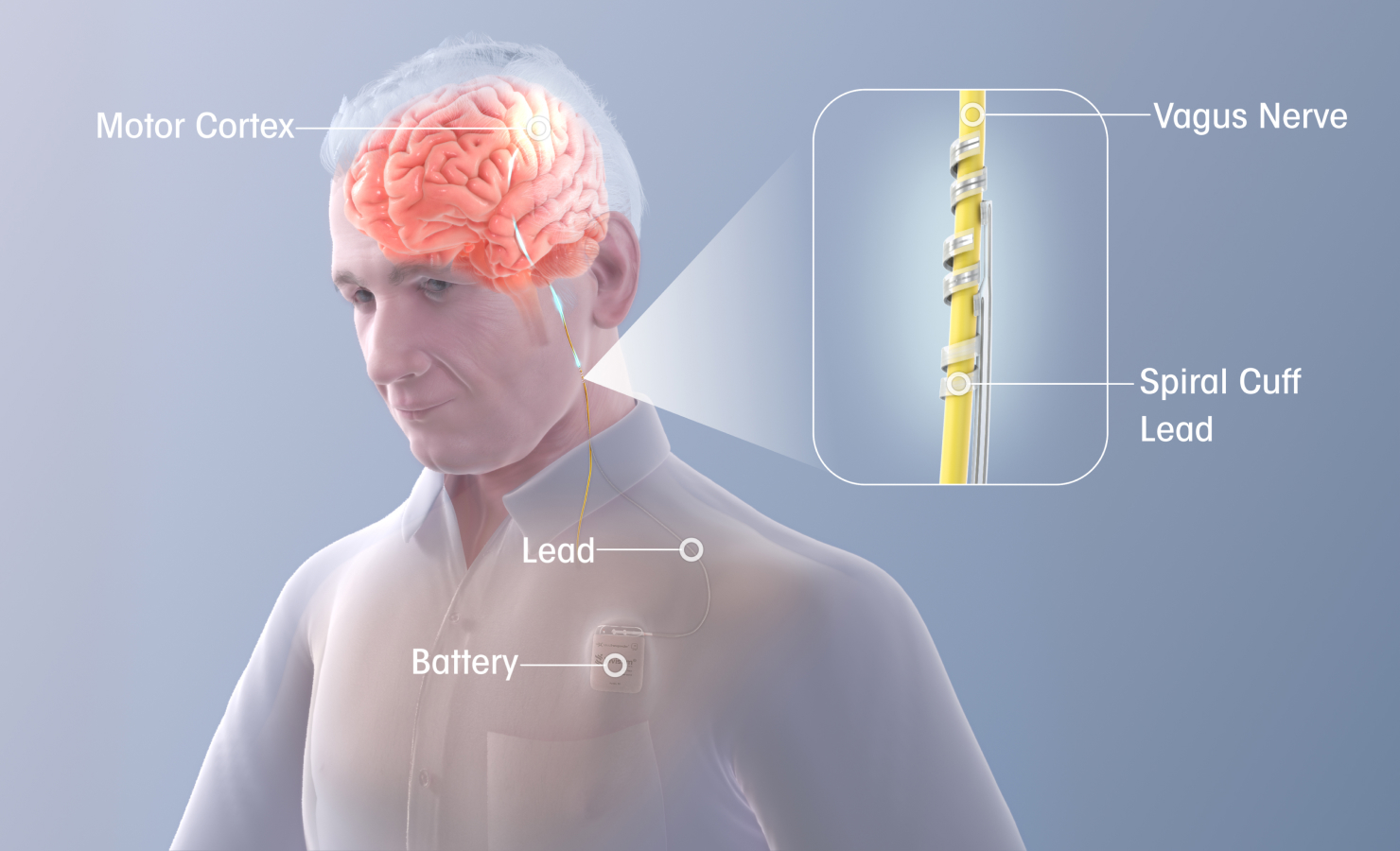 In preclinical stroke models, VNS combined with rehab enhanced plasticity of brain motor connections that was 3-6 fold greater compared to rehab without VNS.4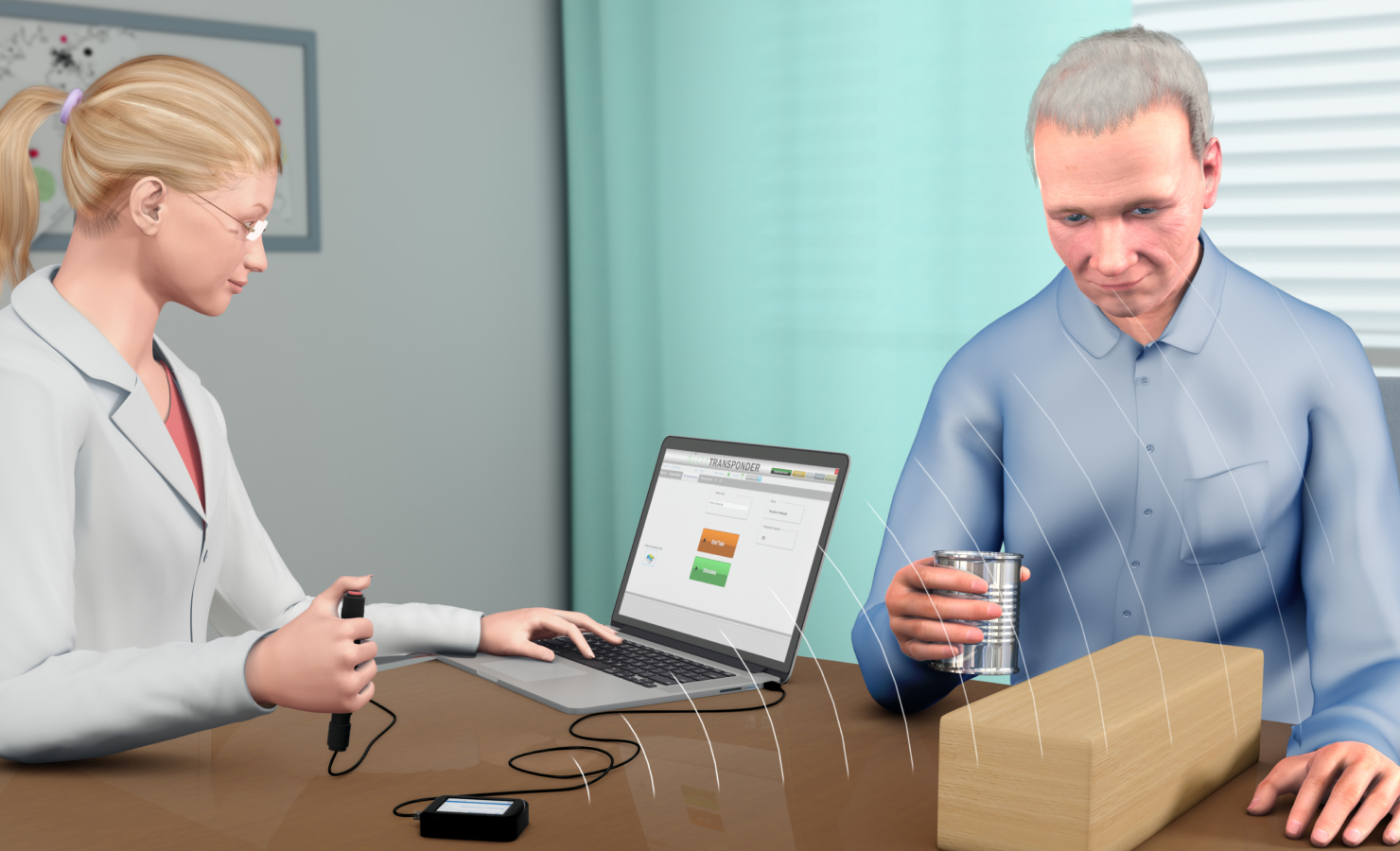 Preclinical results were replicated in clinical studies - Vivistim resulted in 2-3 times the motor improvements relative to rehab alone.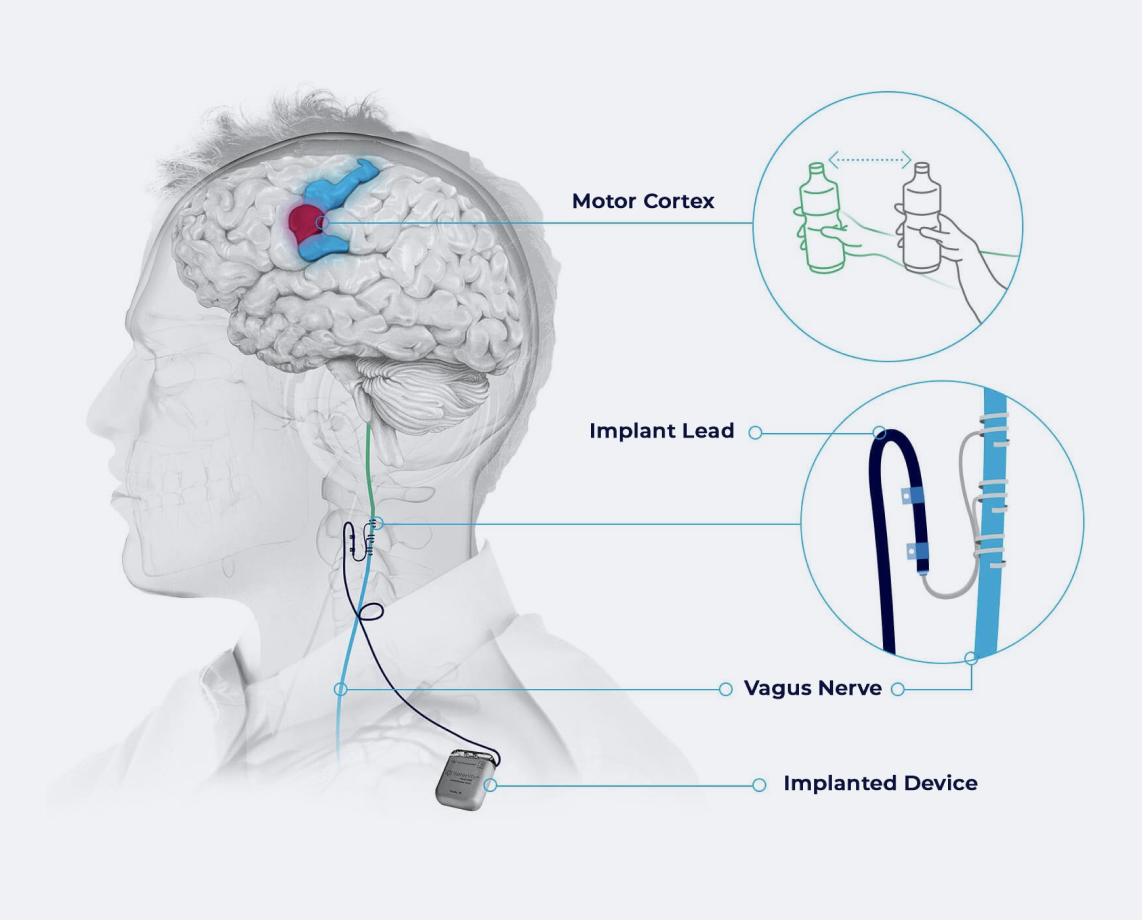 The Process
1. Outpatient Procedure

The device is placed during a short outpatient procedure, typically by a Neurosurgeon or ENT Physician. The generator is placed under the skin of the chest and the lead is tunneled from the neck to the generator.

2. Clinic Therapy

The therapist uses a button to activate the neurostimulator repeatedly during rehab tasks. Most patients do not feel the stimulation.

3. Home Therapy

Patients can activate Vivistim at home during rehab or daily activities using a special magnet.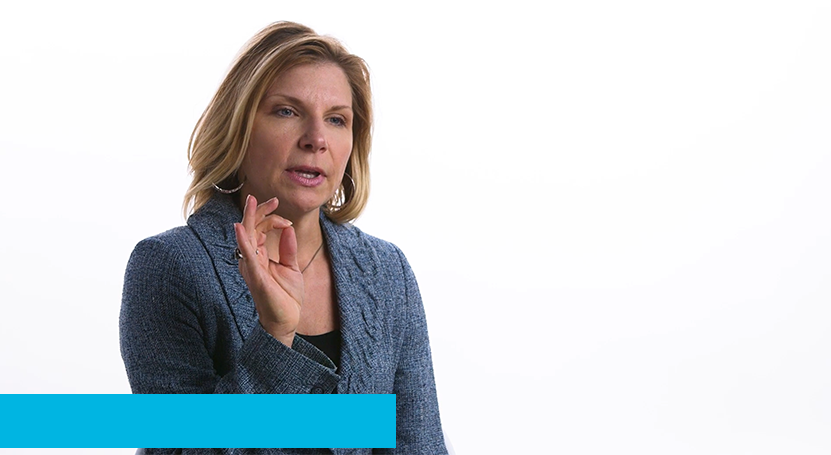 The big advantage of the Vivistim System is that it's very easy to integrate into our clinical practice. The Vivistim System is a fully enclosed implantable device, once it's inserted, it's there and the therapist really needs very minimal training to learn how to use it. And in many ways, they conduct a normal therapy session with the device activated and with the nerve being stimulated at, at relevant times throughout the session.