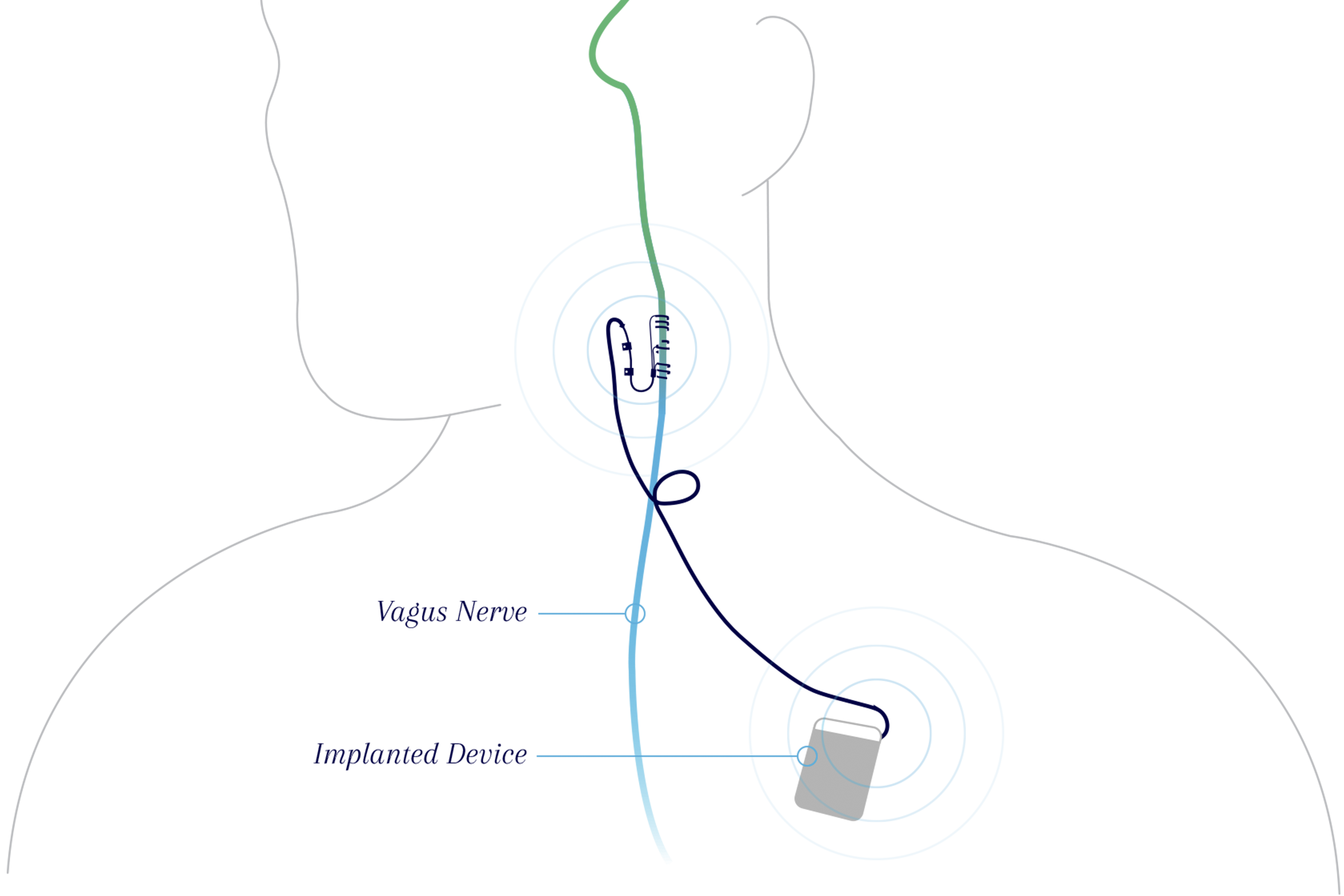 The small device is implanted just under the skin with 2 small incisions, during a same day outpatient procedure.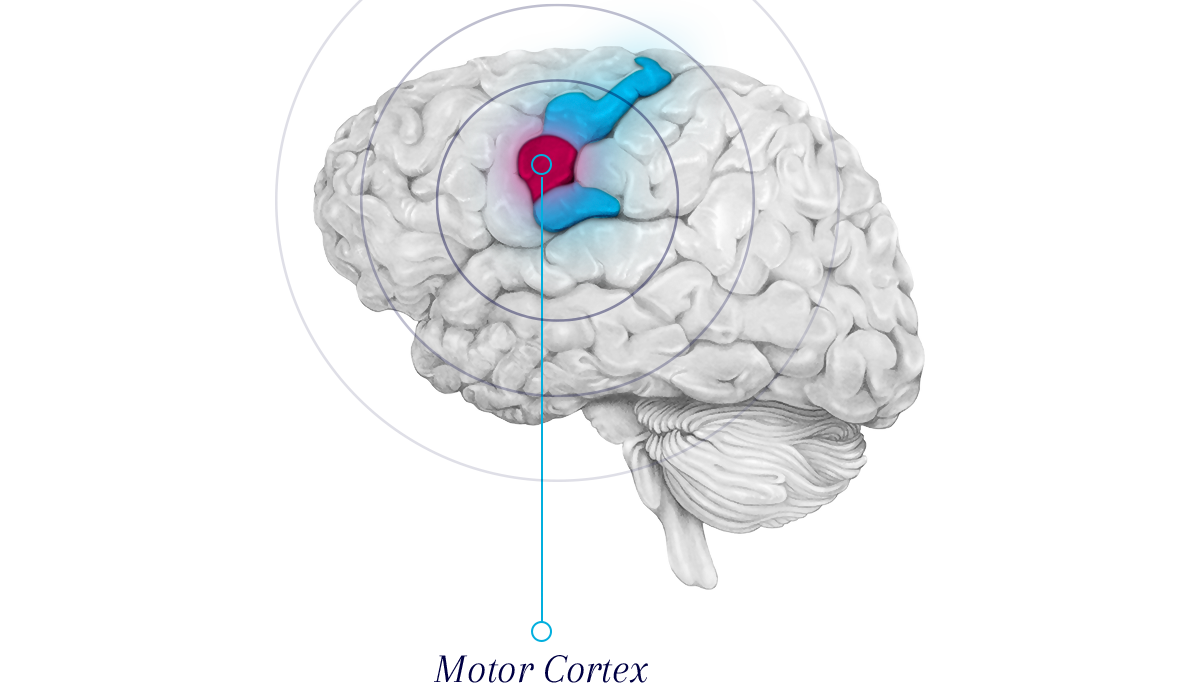 During rehabilitation exercises, Vivistim delivers a gentle pulse to help the brain strengthen or create new neural pathways, like building a new bridge to bypass the damaged area.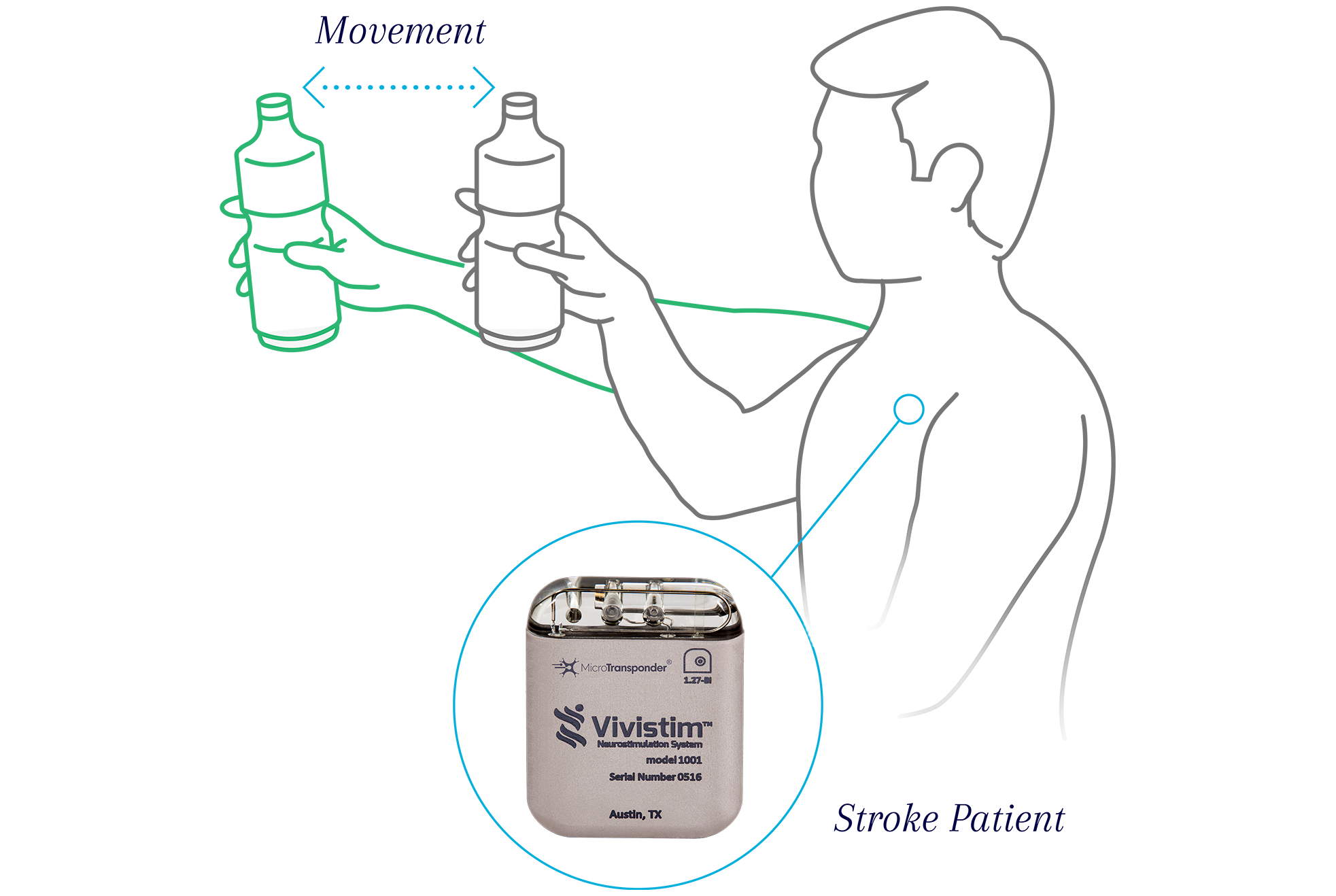 Vivistim can be activated during in-clinic therapy, at-home therapy, or during your daily activities to help improve what is important to you.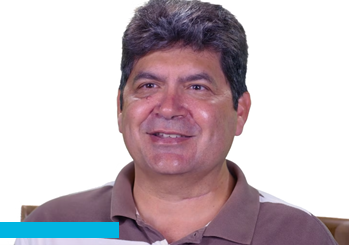 The difference between now and before is, to me, is still a miracle. That you can cut your own food. I don't have to cut your food for you anymore. That, I don't have to worry about going out to the shop and leaving you inside the house - you have gained a lot of independence that you didn't have before we started Paired VNS Therapy.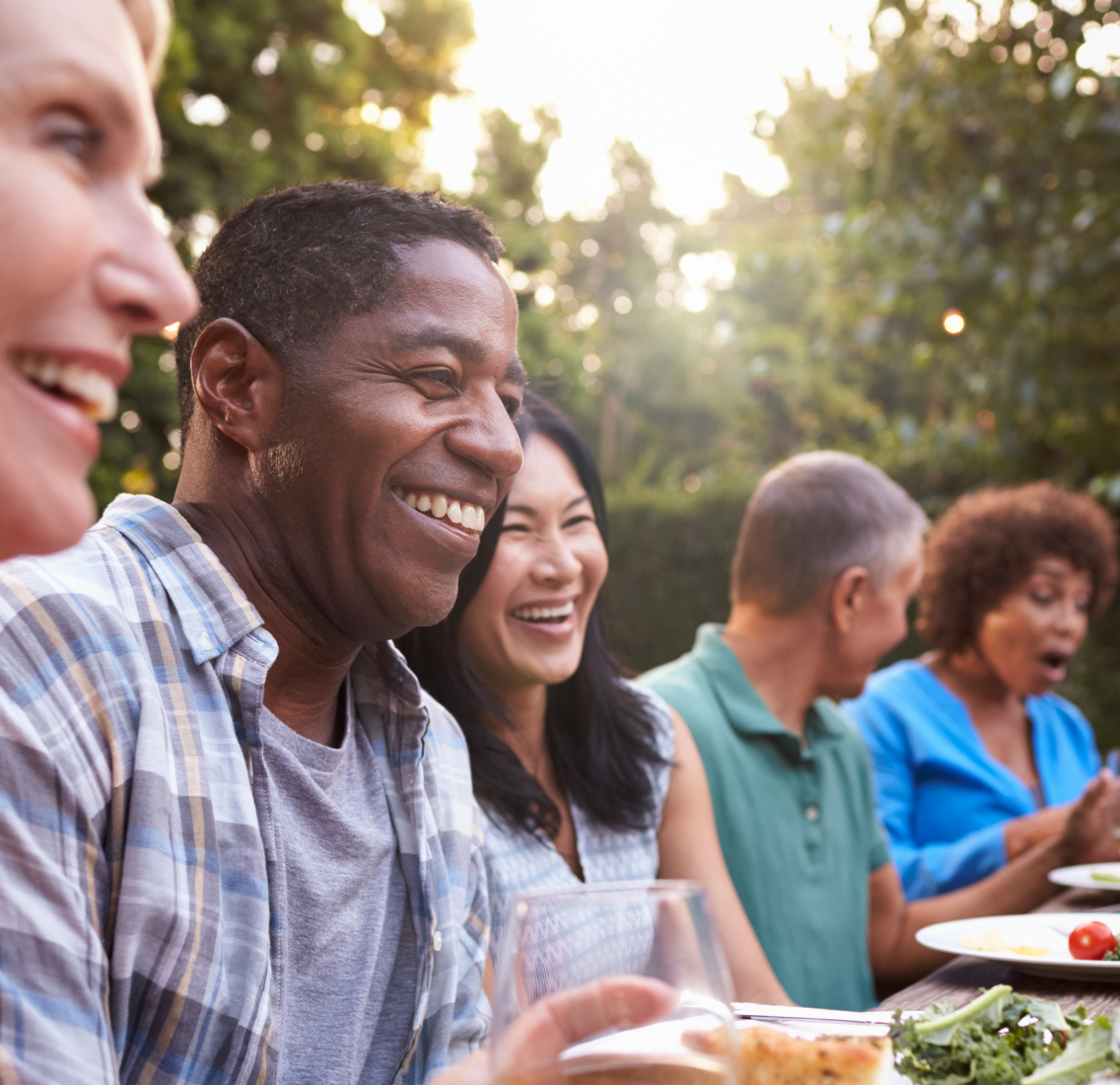 Why Vivistim
Clinically Proven

2-3 times more arm and hand function compared to rehab alone, after six weeks of in-clinic therapy.1

Highly Satisfying

98% of Vivistim users said they were satisfied with their therapy.2

FDA Approved

Vivistim is approved by the FDA and proven safe and effective in clinical trials.3
How to benefit from Vivistim
---
1. Assessment
Visit a doctor or rehab specialist to learn more about Vivistim and see if you are a candidate.
---
2. Procedure
If you are a candidate, you will be referred to a surgeon for evaluation and the procedure.
3. Therapy
Begin your Vivistim therapy in an outpatient clinic- most sessions last for about 6 weeks. Continue your therapy at home as recommended by your doctor or therapist.