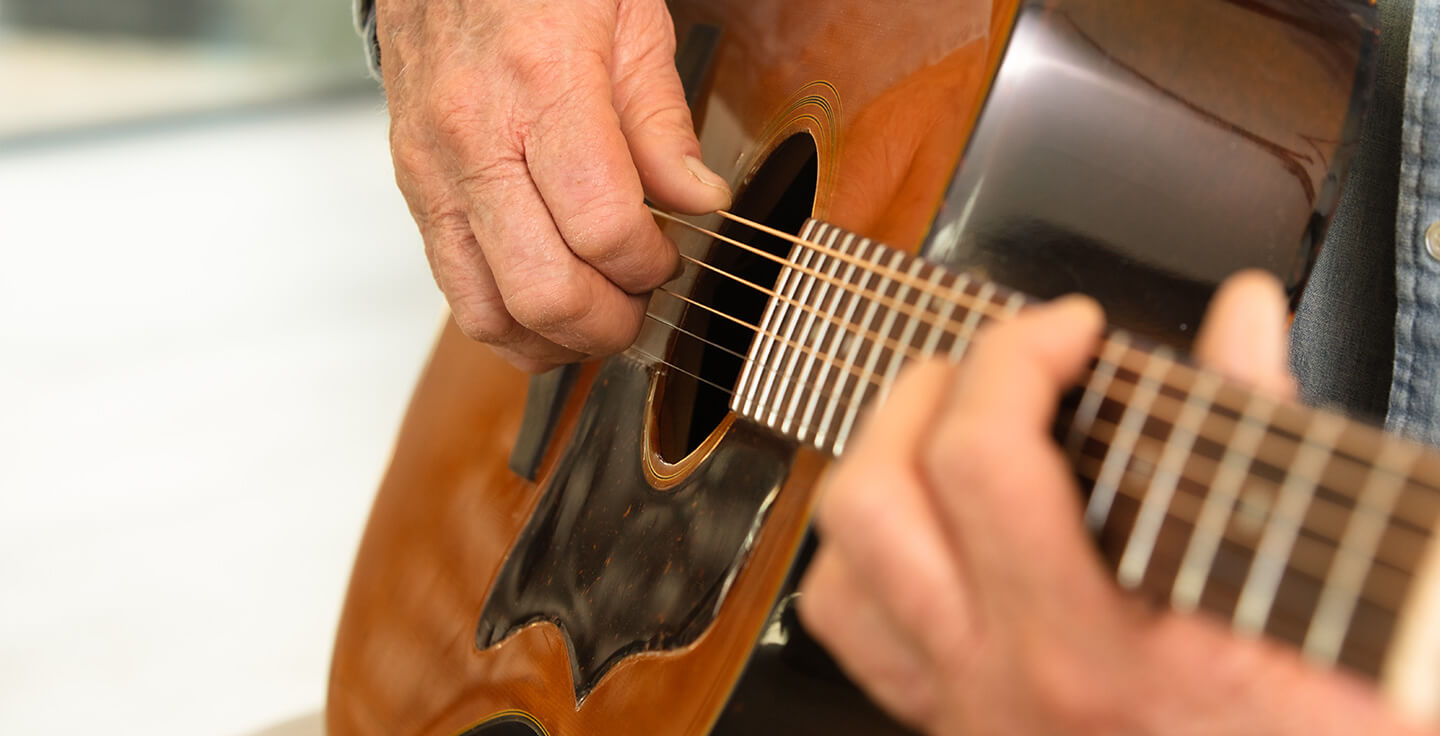 Why is Paired Vagus Nerve Stimulation (VNS) Effective for Stroke Recovery?
Throughout her esteemed career as a board-certified neurological physical therapy specialist, lecturer and researcher, Kay Wing, PT, DPT, NCS, has always been interested in new technology that has the potential to benefit stroke survivors in her practice, SWAN Rehab (Phoenix, Arizona). When she learned about the Vivistim® Paired VNS™ System, Wing was eager to enroll stroke survivors in the clinical trial based on the research supporting vagus nerve stimulation for ischemic stroke recovery. The results are clear; stroke survivors who participate in paired vagus nerve stimulation in conjunction with their physical therapy improve their hand and arm mobility two to three times more than those who had physical therapy alone. In this post, Wing explains how the FDA-approved Vivistim System works and why it's a gamechanger for stroke recovery.
By Kay Wing, PT, DPT, NCS
What is the Vivistim Paired VNS System?
The FDA-approved Vivistim Paired VNS System is a vagus nerve stimulation device that stroke rehabilitation therapists pair with rehabilitation exercises to help improve outcomes (or gains) for stroke survivors even years after they've had a stroke, potentially generating two to three times more hand and arm function for ischemic stroke survivors than therapy alone.
The small pacemaker-like device is placed just under the skin in the upper left chest area during an outpatient procedure. Soon after, the stroke survivor will begin physical or occupational therapy. The therapist will have the stroke survivor repeatedly perform specific rehabilitation exercises designed around each person's specific needs and goals to help them improve their function. During these exercises, the therapist will be sending signals to the person's Vivistim device to send a pulse through the vagus nerve to the brain that helps tell the brain what to relearn.
This highly repetitious pairing of vagus nerve stimulation with stroke rehabilitation helps to increase what is known as neuroplasticity , the process of engaging other undamaged parts of the brain to take over the work that had previously been done by the parts of the brain damaged in the stroke.
Surviving an Ischemic Stroke
About 60% of stroke survivors experience persistent upper limb issues for 6 months or more. This fact has both inspired and challenged me personally and professionally. My grandfather survived a stroke when I was in high school but never fully recovered. The feeling that more could've been done for my grandfather to regain function has guided me throughout my career specializing in neurological physical therapy. The passion that inspired me to open my private practice clinic, Southwest Advanced Neurological Rehabilitation (SWAN Rehab), 25 years ago has consistently been reinvigorated throughout my career as technology evolves and new medical devices are developed that make stroke rehabilitation more effective.
My goal is to help stroke survivors experience a better quality of life, especially as it helps them regain the ability to do activities of daily life, such as brushing their teeth, getting dressed, cooking or enjoying a meal. Beyond that, I know it's equally as important for stroke survivors to get back to the hobbies that are important to them.
Like Joe, who came to SWAN Rehab through Vivistim and really wanted to be able to play his guitar again, restore his antique cars, swing a hammer, squeeze a screw gun and pull a tape measure for his construction projects.
Getting Back to Doing What You Love
The Vivistim Paired VNS System enabled our SWAN Rehab team to help make these gains, that were so important to Joe, a reality. In traditional physical therapy, we concentrate on improving motor function in the hand and arm with repetitive tasks, such as reaching, buttoning, flipping, stacking, grasping and releasing. With Paired VNS Therapy, however, we incorporate these tasks as we signal the Vivistim device to send an electrical pulse through the vagus nerve to the brain.
We repeat these specific repetitive movements over and over again. This repetition is continued with a home exercise program to help achieve the large number of repetitions required to help induce neuroplasticity and relearn how to move. The Vivistim System's repetitive simultaneous pairing of hand and arm therapy with vagus nerve stimulation is a gamechanger in helping stroke survivors get better results faster because it directly stimulates the brain.
I've seen it firsthand in my clinic. Stroke survivors engaging in traditional therapy see incremental improvement in their hand and arm function over several months. For comparison, stroke survivors who do traditional therapy in conjunction with vagus nerve stimulation get greater improvement in their affected hands and arms within just six weeks.
To help Joe get back to doing the things that are important to him, we dedicated some sessions to practice picking up, grasping and using a guitar pick while his therapist signaled the vagus nerve stimulation device with each hand and arm motion. We also had him practice picking up, grasping and swinging a hammer.
As a car enthusiast, Joe didn't immediately recognize the correlation between practicing opening jars or cleaning the windows in our clinic as we signaled the Vivistim device during activities that he wanted to get back to, but when he was able to get in his garage and open the gas caps on his car or wash and polish the cars, he was excited about how the benefits of Paired VNS therapy related to his personal goals.
Joe will tell you, though, it's not an overnight change and doesn't just happen with a couple of hours of in-clinic therapy a few days a week. The Vivistim System also requires stroke survivors to engage in stroke therapy at home, using a magnet that activates the VNS device for 30 minutes at a time while they're cooking, washing dishes, folding laundry, playing with their children, getting dressed, or any other daily activity.
First Success, Then Progress
It's always been my philosophy that therapy has to be challenging to keep stroke survivors motivated. I like the Vivistim Paired VNS System because it fosters this philosophy by helping stroke survivors first achieve success by completing tasks in therapy and then continuing to make progress toward their functional goals with the at-home therapy. With Vivistim, stroke survivors are actively engaged, challenged and motivated throughout the recovery process.
Paired VNS Therapy is such a breakthrough medical technology for stroke rehabilitation because it helps stroke survivors improve their hand and arm function two to three times more than traditional stroke rehabilitation alone. Of the hundreds of medical devices and innovative therapy techniques I've implemented in my practice, nothing else has been clinically proven to help stroke survivors achieve this level of improvement in such a short timeframe and in the chronic phase of stroke.
If you're a stroke survivor who wants to improve your level of hand and arm mobility even if it's been some time since you had your stroke, I hope my experience, Joe's improvements as well as those of other stroke survivors encourage you to take the Vivistim survey to see if Paired VNS Therapy is right for you.
About Kay Wing PT, DPT, NCS
Kay Wing, PT, DPT, NCS, is the founder of Southwest Advanced Neurological Rehabilitation (SWAN Rehab) and an adjunct professor at Northern Arizona University and A.T. Still University. As a board-certified specialist in neurological physical therapy, Dr. Wing is passionate about working with clients recovering from strokes, traumatic brain injuries and other neurological diseases. Keen on innovation and advancing what's possible in neurological physical therapy, Dr. Wing has authored several peer-reviewed journal articles and led numerous clinical trials. As such, she's won prestigious awards throughout her 40-year-career, leading her peers to regard her as an esteemed physical therapist.
26-0016-0037 Rev. 0
---
Get Started Today
Complete the qualification questionnaire and one of our Vivistim specialists will call you to discuss whether Vivistim is right for you.