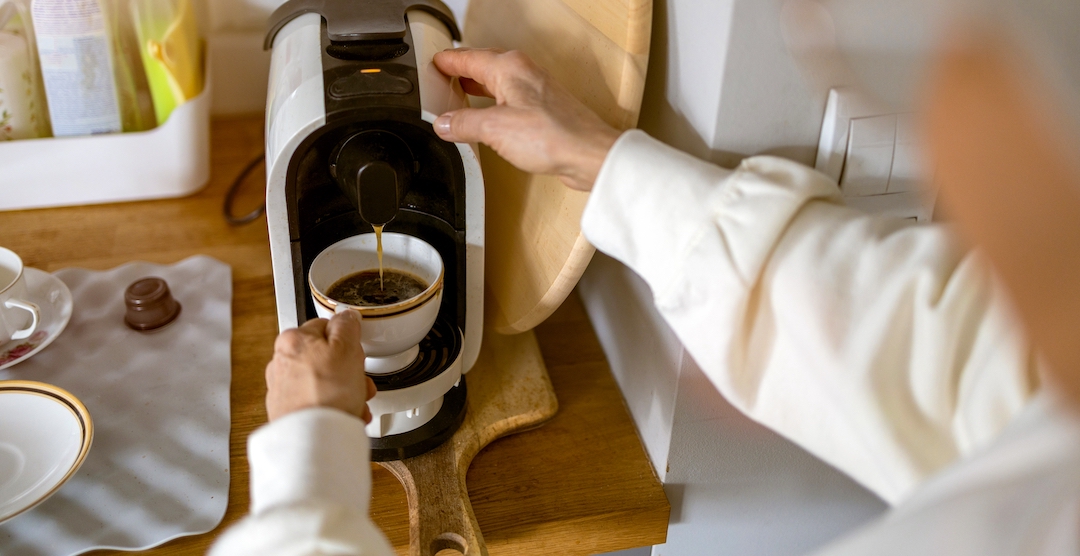 What is Neuroplasticity in Stroke Rehabilitation?
As a stroke survivor, you or your caregiver have most likely been told how important it is to begin physical therapy soon after a stroke to avoid the "recovery plateau." Understanding how rehabilitation promotes neuroplasticity can help you better appreciate why repeated and intense rehabilitation is necessary to improve your motor skills after stroke. Let's explore this concept of neuroplasticity further to help you choose an effective stroke rehabilitation plan.
By Kay Wing, PT, DPT, NCS
What is neuroplasticity
Neuroplasticity is the ability of the brain to form and reorganize connections in response to learning or experience or following injury. Your stroke injured part of your brain, but the good news is that there are still areas of your brain that are not damaged. Effective stroke rehabilitation improves neuroplasticity by recruiting other areas of the brain to take over the functions previously performed by the damaged areas through highly repetitive therapy tasks.

What is the role of neuroplasticity in stroke rehabilitation?
In about 60% of stroke survivors experience persistent upper limb issues for 6 months or more.
Before the introduction of newer technology, constraint-induced movement therapy was a well-known physical therapy technique that was effective in improving upper limb function after stroke because it hyper-focused on the stroke survivor performing tasks with their impaired hand and arm while constraining the other.
The repetitive act of performing the same task hundreds and thousands of times over several therapy sessions is how the brain begins to repair those connections that control arm and hand movement after the injury of the stroke.
My philosophy has always been that if stroke survivors remain motivated and committed to this specialized, intense rehabilitation that has them perform tasks related to the hobbies and activities of daily life that are most important to them, they'll be rewarded with improvements in their hand and arm function no matter how long ago their stroke was.
Neuroplasticity in Practice
Instead of planting a seed of fear related to your recovery plateau in stroke rehabilitation, stroke rehabilitation specialists should encourage and motivate stroke survivors, like you, by applying the latest, evidenced-based therapy techniques that can help you make your desired gains in recovery. It's about offering hope at every phase of the recovery journey.
I've seen this firsthand with Shelly*, a stroke survivor using Vivistim, at my practice. Her goal was to be able to enjoy a cup of coffee again as a part of her morning routine.
You may relate to the challenge of making and enjoying a cup of coffee without burning yourself or creating a mess of spilled coffee that is even more difficult to clean up with upper limb impairment.
We made Shelly's challenge our challenge at SWAN Rehab. Since she used the Keurig® single-cup coffee maker at home, we brought one into the clinic for her to practice with during her therapy tasks. Shelly received vagus nerve stimulation every time she practiced the various tasks of making coffee to help further promote neuroplasticity and help her relearn how to do all these movements.
Before even practicing holding her filled coffee mug steady without spilling, we had to start at step one: putting the K-Cup® pod in the Keurig. But as you can imagine, this step alone involves several smaller steps, for example, opening the lid by lifting the handle up, grasping the K-Cup and releasing it into the machine, followed by closing the lid. Focusing on this one sequence of steps with high repetitions paired with VNS helped increase neuroplasticity.
Next, we helped Shelly practice filling the machine up with water from a water bottle before brewing her cup of coffee. For this sequence, since Shelly was using the Vivistim Paired VNS System and had the small pacemaker-like device, we stimulated her brain by sending electrical pulses through the vagus nerve while she unscrewed the bottle cap, picked up the bottle and poured the water in the Keurig. Doing this paired VNS therapy repeatedly during these tasks that were important to her, made her therapy more effective and helped her regain her upper limb function faster. Check out our Paired VNS blog article for more information.
Increasing Neuroplasticity for Meaningful Results
When we map out our physical therapy plans for each session with a stroke survivor, we're emphatic about varying the tasks but ensuring they're meaningful to their overall recovery goals. The tasks must be challenging, but we can't make it impossible for stroke survivors to succeed in each session or focus on things that they feel will not translate to their daily lives.
I've found that if you experience some success in each session, you achieve physical improvement in your mobility as a result of increased neuroplasticity and become more motivated to continue with therapy. That alone is enough to overcome any possibility of a plateau.
If you're interested in fast-tracking your stroke rehabilitation gains, visit Vivistim.com/How-Vivistim-Works/.
About Kay Wing PT, DPT, NCS
Kay Wing, PT, DPT, NCS, is the founder of Southwest Advanced Neurological Rehabilitation (SWAN Rehab) and an adjunct professor at Northern Arizona University and A.T. Still University. As a board-certified specialist in neurological physical therapy, Dr. Wing is passionate about working with clients recovering from strokes, traumatic brain injuries and other neurological diseases. Keen on innovation and advancing what's possible in neurological physical therapy, Dr. Wing has authored several peer-reviewed journal articles and led numerous clinical trials. As such, she's won prestigious awards throughout her 40-year-career, leading her peers to regard her as an esteemed physical therapist.
*Name changed for confidentiality.
All product names, logos, brands, trademarks and registered trademarks are property of their respective owners. All company, product and service names used in this article are for identification purposes only. Use of the names, trademarks and brands not owned by MicroTransponder®, does not imply endorsement.
26-0016-0038 Rev. 0
---
Get Started Today
Complete the qualification questionnaire and one of our Vivistim specialists will call you to discuss whether Vivistim is right for you.